Photo series by Ophelia Mikkelson, with Zoe Robins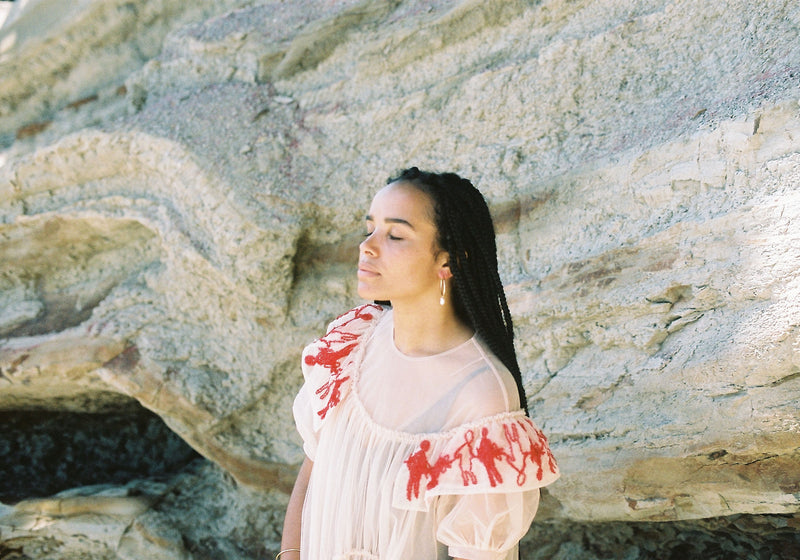 Photographs, by artist Ophelia Mikkelson, collaborating with her partner Ryder Jones, with Zoe Robins, actress, mother and muse .
 Zoe and her son are captured intimately special series. Zoe wears Simone Rocha dress and Charlotte Penman jewellery.
Shot against the beautiful, textural coastline at Auckland's Narrow Neck Beach.
https://shop.opheliamikkelson.com/